Managing your ISF Parent Accounts
Setup Email Forwarding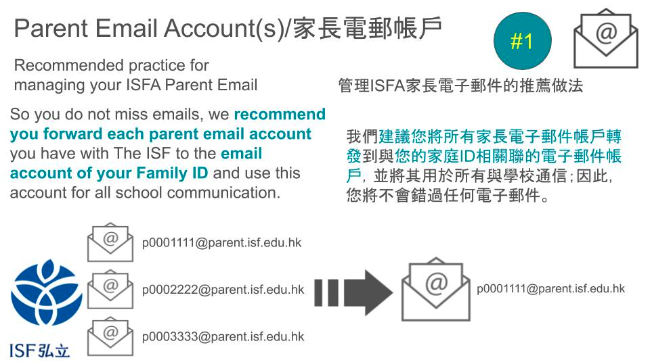 Log in to your ISF parent email 
Click "Options" (top right)
Select "See all Options"
Click "Forward your Email"
Under "Forward my email to", enter the email address you want to forward your emails to.
Optional: You choose to keep a copy of the emails sent to you in your Outlook Web App by selecting the box "keep a copy".
Click "start forwarding" and return to your inbox.
Forwarding ISF Emails to Personal Email Addresses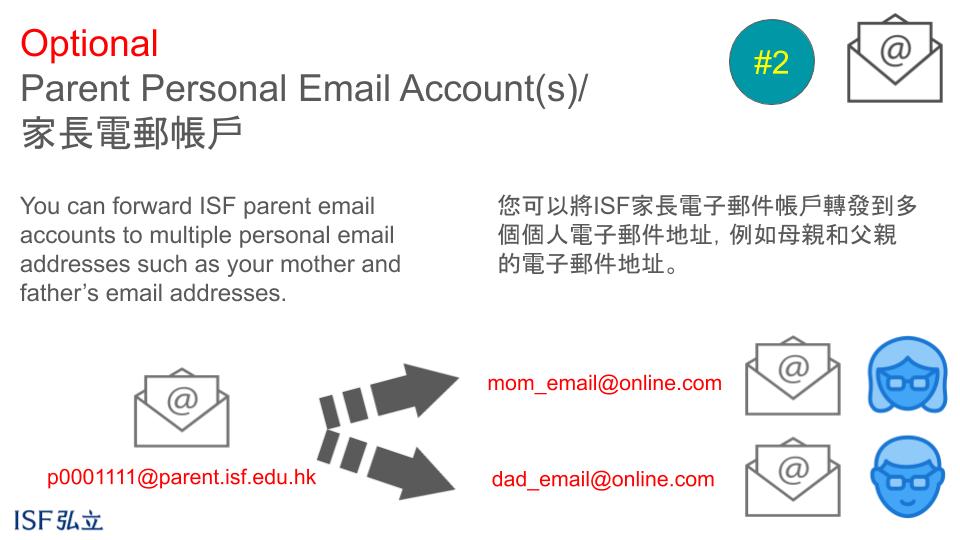 If there are TWO parents who wish to receive emails sent to the school email account:
Log in to your email account.
Click "Options" (top right).
Select "See all Options".
Click "Organize E-Mail" in the left-hand column.
Click "New" and then select "Create a New Rule for Incoming Messages".
Under "When the Message arrives…", select "(Apply to All Messages)".
Under "Do the Following …", select "Redirect the Message to".
At the bottom under, "Message Recipients", type in the email address(es) you want to forward to, separated by a semi-colon.
Disable the Forwarding Function (if forwarding has previously be set up)
NOTE:Redirecting mail in this manner will NOT allow you to keep any mail in the Outlook Web App. 
Installing Outlook on IOS & Android